Thursday, June 19th, 2014
On Tuesday night, Georgia murdered Marcus Wellons.
The news reporters delighted in labeling him as nothing less than a murderer, a killer, an inmate. However, I knew him as a friend of a friend of mine in Georgia. She had these words to say about Marcus after his execution:
"Marcus Wellons was my dear friend and mentor. Although his body was imprisoned by the state of Georgia, he was completely free through his strong Christian faith and through his unrelenting service to other death row prisoners. For 25 years Marcus gave God glory through being a model prisoner and a peacemaker. I first came to know Marcus out of my work to abolish the death penalty. We became members of one another's families. He asked for forgiveness for his crimes against India Roberts and her family every day, and his remorse was real and palpable. He was murdered at the hands of people whose identity was kept secret from him, and with drugs from an unknown source, filled through a prescription written by a doctor who has taken an oath to do no harm. I can only take comfort in the knowledge that Marcus is finally with Jesus, whom he loved so very much."
The state of Georgia did not see Marcus as a friend—or really a human, for that matter. They saw a crime record of rape and murder of a teenager. They saw a case docket. They saw a poor black man and reduced him to the worst thing he's ever done. A last resort, Marcus pleaded for his life with the United States Supreme Court. They showed no mercy and saw no friend. "Blind justice," indeed.
I knew another man who was executed once. He was a homeless immigrant who traveled by foot with a dozen good friends. He spent his time healing and loving people. He was wrongfully accused of insurrection, did not have a fair trial, and was executed. Just like Marcus, the state reduced Jesus to a law to interpret and found loopholes to get rid of the one they saw as undesirable. Just like Pilate washing his hands of the crime, so does Georgia by keeping details of executions a secret. Nobody has to know it was you.
The lectionary gospel this week proclaims truth to our collective situation:
"So have no fear of them; for nothing is covered up that will not be uncovered, and nothing secret that will not become known. What I say to you in the dark, tell in the light; and what you hear whispered, proclaim from the housetops. Do not fear those who kill the body but cannot kill the soul… Are not two sparrows sold for a penny? Yet not one of them will fall to the ground apart from your [Creator]. And even the hairs of your head are all counted. So do not be afraid; you are of more value than many sparrows." (Matthew 10:26-31)
God weeps over Marcus's conspired death. Even if states like Georgia cannot see the humanity in people like Marcus, God sees them as her children. Even if we cannot see the faces of the people cloaked in secrecy laws conspiring to kill our friends, God sees and will bring the truth to the light. Even when the Supreme Court reduces our friends to crimes, Jesus says, "The hairs on your head are numbered! You are worth more than many cheap sparrows." Abolition is coming but only if the Church rises up and proclaims, "No more! Not in our names!" Lord, have mercy. Christ, have mercy. Church, have mercy.
________________________________________________________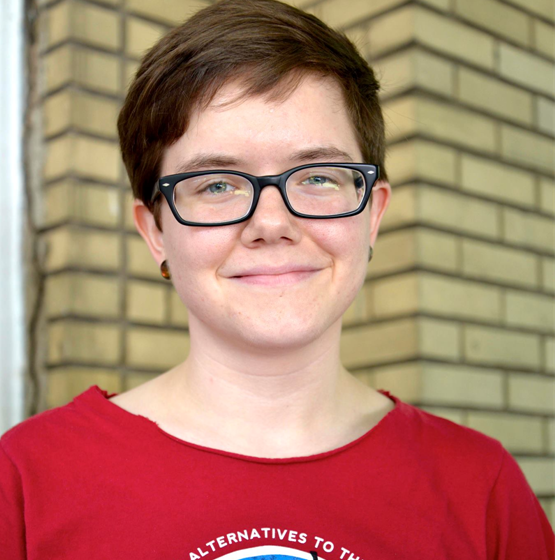 Autumn Dennis is a student at Vanderbilt Divinity School, active with Tennesseans for Alternatives to the Death Penalty, and a member of the UMC. She is engaged in ministry with the children of God who live their lives on streets and in prisons. She blogs at inspire2conspire.wordpress.com.