Monday, February 24th, 2014
On February 19, my 17-month-old son went to his first protest. A number of people, including politicians, union representatives from around the country and employees of the Nabisco Plant in Northeast Philadelphia gathered to let Mondelez International know that they are outraged by the decision to close the iconic Philadelphia factory, which will leave about 350 people without jobs, including my husband. As a pastor in Philadelphia, I am constantly preaching about kingdom-building. As parents we are trying to raise our son as ethically as we know how and we want him to know that what corporations like Mondelez do to employees is not ethical.
Mondelez, Kraft, and Nabisco are one in the same. Kraft bought out Nabisco, then the company split into Kraft and Mondelez last year. They make billions annually. 1.8 billion went to their share holders last year and their CEO took home $29 million, not including use of the company jet. This is not a company that is hurting for money. "This is a case of corporate greed on steroids," State Representative Brendan Boyle said in the press conference held during the rally, "They brag about how much money they are making." He later wrote, "The decision to close the plant is a shocking window into the motives and agenda of Mondelez International and an example of the threat which outsourcing poses to working class families."
Mondelez claims the production that will leave Philadelphia will go to strengthen the other east coast plants; however, the production lines that have already been leaving the factory in the past year have been going to the plant in Monterrey, Mexico. Dan Melendez, Chief Stewart of the Philadelphia Nabisco Plant, informed me that the factory in Mexico has 2000 workers, which all make just over $3.00 an hour and they receive no benefits. American Mondelez employees make $23 an hour on average, receive excellent benefits, a pension and a 401K.
Kraft laid off 1600 American and Canadian employees when the company split and will lay off hundreds more within the year. In response to the negative reactions about the Philadelphia plant closing, Mondelez reassures the public that they are going to invest in their other east coast plants. What they are leaving out is that their investment is in new machines that will cause the lay off of more American workers.
While all of this is happening, Dan Melendez said, Mondelez is investing $600 million to build the world's largest cookie plant in Mexico. At low wages and no benefits, Mondelez is in effect, opening the biggest cookie sweat shop in the world. It is slated to open at the same time the Philadelphia plant will close. Ted Constable, of Local 358 in Richmond Virginia, added that the new plant will be built closer to the Texas border in a free trade zone, meaning no inspections and no guarantee in quality. Corporations that build in free trade zones are given tax breaks, so, "as tax-payers, we are paying to get rid of our own jobs," Melendez pointed out.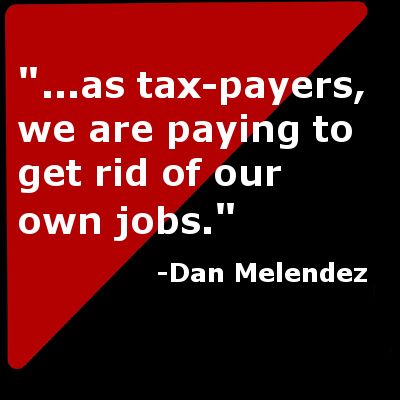 In addition to the unethical ways Mondelez is treating their employees, with no environmental laws, they can dump whatever they want into the water, causing further pollution to the earth. That water is then put into the products in the factory. On the bullhorn, John Lazar, a representative of the local union, asked passers-by, "Oreos will be made in Mexico, do you know what's in the water?" He also stated in the press conference that "there is not one Fig Newton or Graham Cracker made in the U.S. anymore, they are all made in Mexico." After the new factory opens many more products will be produced in Mexico.
State Senator Mike Stack and other elected officials stated they would boycott Kraft/Nabisco products.
Many people at the protest were discussing how big corporations, like Mondelez, are tearing apart the American middle class. State Representative Kevin Boyle said, "it's a betrayal of the middle class, a betrayal of the American dream." Constable said it's "unethical for them to strip the middle class from the U.S. It's hurting American families." Zach Townsend of the Atlanta plant said, "It's a sad day for a lot of people because it means a loss of their house, and for some no college for their kids."
State Representatives Boyle issued a statement, "It is clear, through their decision not to consider our offers and invitations, that Mondelez International's decision to close the factory at Roosevelt and Byberry was driven by profits over people."
Zach Townsend said the reason he came to the protest all the way from Atlanta was because, "this isn't a one-stop situation, it's an ongoing process. If we don't stand up today, all of the jobs will be in Mexico. We're not asking for anything special, just to keep our jobs."
Edward Burpo of the Chicago plant also came out to support his brothers and sisters in Philadelphia, saying, "We as Americans want to work and want the company to keep production in America."
Everyone, not just Americans, have the right to a living wage, but that is not what Mondelez is ensuring for anyone. They are paying their Mexican workers an unfair wage with no benefits, and they are cutting thousands of good-paying jobs in America. We want to raise our son to be successful, but not at the cost of others. I don't mind that my son didn't inherit my fiery red hair, but I hope he inherits my fiery spirit for justice. This was his first protest and it won't be his last. Even when it may seem hopeless, we will always fight to build the kingdom because it is what each and everyone of us are called to do.
Wondering what you can do? Boycott all Kraft/Nabisco products made in Mexico (on the nutrition information panel it will say Made in Mexico). Every purchase of one of these products is a vote supporting Mondelez. Call 847-943-4000 and tell Mondelez you do not support them and will not buy their products that are Made in Mexico.

____________________________________________________________________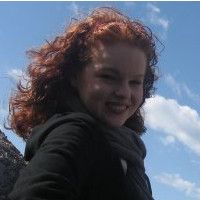 Julia Singleton is a mom, wife, pastor and advocate for social justice. She received her Bachelor of Arts in Communication from La Salle University, her M.Div. from Drew Theological School and is currently serving a church in Philadelphia, PA.